Low cost is not something that enters one's mind when he thinks about establishing a business in UAE because the skyscrapers, explicit architecture, and living standards in Dubai send a completely opposite message.
However, UAE is not only a glimmer and big budget. There are different proven strategies that can help you reduce your business's operational costs, if implemented in the right way.
Dubai, in a very short period of time has become a center of attraction for starting up businesses because of its countless opportunities for new companies to grow and establish their setups in the market.
Any company aiming to establish in the UAE surely has a vision and strategic plans because running a business there has never been a piece of cake, especially in a place like Dubai.
Here are some possible effective ways that you can adopt to run your business with reducing Costs of Operation.
Experience Growth by reducing operational cost of your business in UAE
Follow the techniques given below to reduce operational costs and daily expenses of a business.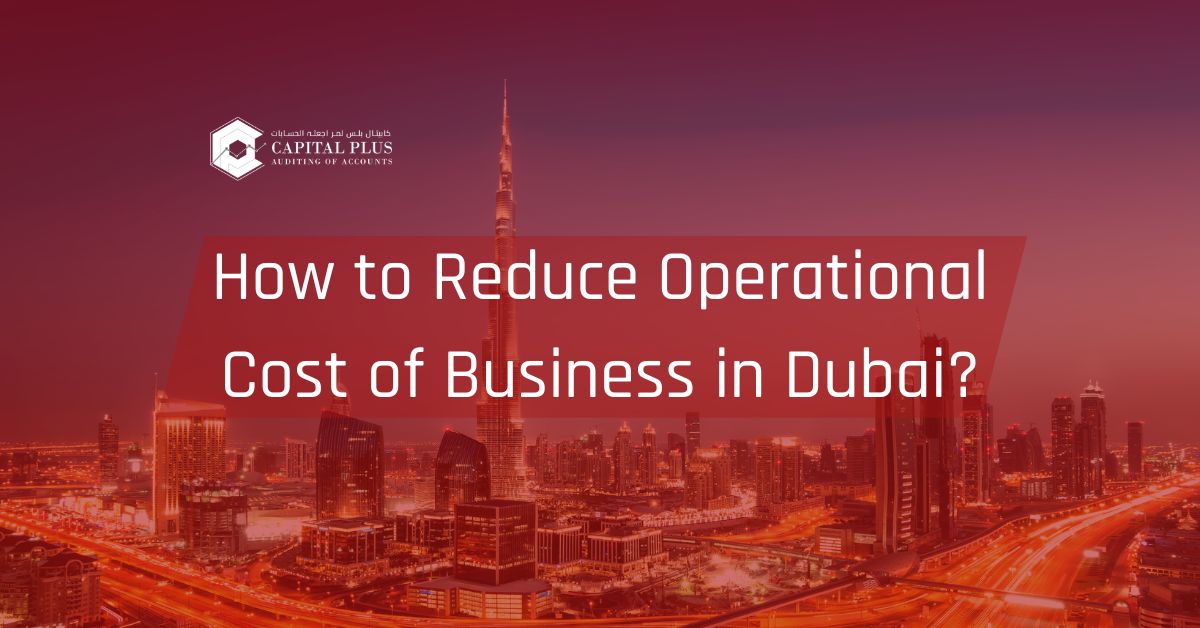 Look out for free zones:
Free zones can be a home for low cost business setup because of its affordable license policies, visa costs, tax exemption etc. Running a business needs space for an office which requires a good amount of budget that becomes a problem for low cost buisnesses but in the free zones you do not have to worry about the expenses.
To reduce the operational cost of business in UAE, free zones are benefiting from 0% tax exemption, the ability to spread their business in all other states and zero currency restrictions.
Some of the free zones are:
Dubai 1 Central
Dubai Media City
Dubai Airport Free Zone
Promote remote working:
Digital revolution has been transforming the conventional ways of running a business. It has provided easy and quick ways to communicate and operate that can help to reduce the business operational cost.
With the shrinking of hardware technology there is no longer need for a large infrastructure for offices where you have to invest on a large scale.
The implementation of cloud based technology provides you with so many options that give you the power to access the company systems via a variety of devices, conduct meetings, sell and advertise your products, search for different ideas from other established firms and companies.
Pros of remote working
Increase autonomy
Cost saving
Save time and infrastructure
Cons of remote working
Difficult to stay motivated
Sedentary lifestyle
Management challenges
Reduce supply expenses:
If you are about to start a business in dubai with low operational costs, always look for alternatives. Do not spend too much at once on the supply expenses- be this your office stationary or manufacturing, always look for a better deal somewhere that will help you to reduce the operational cost for business in UAE.
Switch to modern tools and find your niche:
You do not need to travel in order to attend a meeting with your business partners, that surely is not going to reduce your operational costs for business in UAE.
You can now have a detailed conversation, discuss ideas and projects with many people at once just by getting your hold on the modern tools such as zoom and skype meeting. You can also explore and learn different strategies of many successful entrepreneurs just by one click that in turn can help you focus on your business goal more efficiently.
Hire an accountant:
An accountant is a person who sorts out all your financial planning that is needed to run your setup. From planning a business to the formation of the company, and from government audits to paying taxes,it is only a qualified accountant who can handle these things professionally. So hiring an accountant can run up your firm smoothly and can help you to reduce the operational cost for business in UAE by consuming time and keeping the company safe from any major loss.
Hire interns:
Hiring interns at the beginning of your setup is another useful strategy to reduce the operational cost of business in UAE.
Interns are paid comparatively less than the standard worker employee while still executing the same level of work as an experienced person, another cherry on the top for hiring interns is when they are done with their training they can be hired in the first hand without paying any additional costs on training programs for new applicants as they will be already familiar with the job.
Sponsor your events to reduce operational costs for business:
If you have to host any business event to build good relationships with large companies in UAE, always look for the right sponsors to pay for it by giving them the advertisement and discounts on your services. Hosting a party or event in the UAE can be challenging but with the right planning, you can reduce the operational costs for business in UAE efficiently.
Review expenses to keep on track in order to know your position in finance, hire someone who is professional enough to deal and manage the finance.
Keeping a professional record is essential to reduce operational cost for your business in UAE as it can provide you with a realistic scenario about where and how much of your finance is consumed.
FAQs
How to maximize profts and minimize costs?
Never compromise on your product quality, use modern advertisement strategies, get in touch with already established firms.
Why reducing operational task is important for business?
With growing business revenues also increases, so it is important to maximize your profit by keeping a strict eye on your business operational costs. For a business to grow, the foremost concern is to control the budget by making weekly or monthly plans and follow them strictly
What are some effective methods that can help you to reduce your business operational costs?
Improve demand forecasting
Re evaluate your assets
Find less expensive suppliers
Outsource some of your company tasks
Online Advertising can improve your sales and lower your operational cost?
Advertising through social media platforms can help you to gain more audience at lower cost as compared to the old outdated advertisement ways which are costly and time consuming. Modern marketing strategies can reduce the operational cost of business in UAE.
What are the main factors that lead to the downfall of your business in UAE?
having sales with negligible profits
Investing too much in the office infrastructur
Hiring more staff more than the requirement
poor management of revenue
Investing too much on advertisement while selling compromised
Quality in the market